Individuals filing or considering filing Chapter 7 or Chapter 13 bankruptcy are generally under overwhelming financial and emotional pressure. Understandably, they have many questions about the process and what to expect after the case is filed. Often among the first questions is "How long will this take?"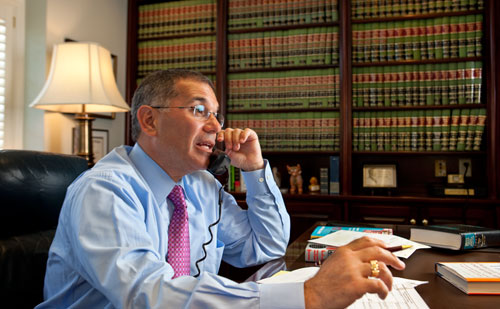 A Chapter 7 "straight" bankruptcy, in which the debtor does not repay any of the debt, is a relatively quick and uniform process. Immediately after the bankruptcy petition is filed, a Section 341 meeting of creditors is scheduled, generally about 30 days from the date the case was filed. After the Section 341 meeting, creditors have a 60-day window in which to file objections to the debtor's discharge or to the dischargeability of their debts (Bankruptcy Rules 4004 and 4007). The discharge order (the final order eliminating an individual's liability for their dischargeable debts) is entered shortly after the expiration of the deadline for objections. If the Chapter 7 case, as most are, was a "no asset" case in which the trustee is not liquidating any non-exempt property to distribute to creditors, then the case will also be closed when the discharge is entered. If there are assets to be distributed, the case may remain open longer, although with little involvement from the debtor.
Chapter 13 cases, in which the individual repays at least a portion of their debts by making monthly payments over time, have a minimum term of 3 years (36 monthly payments) and a maximum term of 5 years (60 months). The term of the case varies depending on a number of factors, including the individual's income and tolerance for the amount the individual can pay on a monthly basis.
Since 1986, The Rothbloom Law Firm has represented individuals and businesses in Cobb, Fulton, Gwinnett, Cherokee, DeKalb, and all other metro-Atlanta counties as debtors in Chapter 7, Chapter 11, and Chapter 13 bankruptcy cases. Our top-rated attorneys, Howard Rothbloom and Adam Herring, provide thoughtful counseling, careful planning, and creative lawyering in helping our clients obtain favorable results in bankruptcy cases. Contact us today to discuss the options available to you.