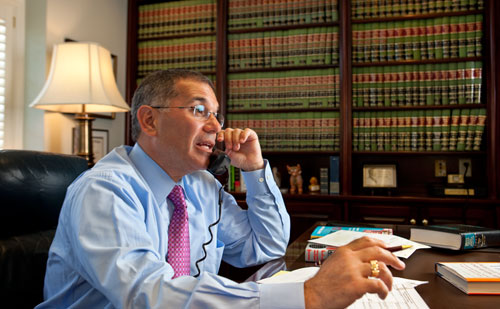 Chuck Klosterman, ethics columnist for the New York Times, recently addressed the question of whether it is ethical for a homeowner to remain in their residence while their mortgage lender spent years foreclosing on the property. Setting the ethical question aside, this scenario has not been an uncommon one during the Great Recession and recovery.
Many individuals have filed bankruptcies in recent years in an effort to alleviate their debts and streamline their financial affairs. Many of these individuals have sought to do so, in part, by surrendering their residences, which either are "underwater" or subject to mortgages which are unaffordable or past-due, and receiving a discharge of the mortgage debt owed on those properties.
Many of these debtors have been surprised to find that their mortgage lenders are less than enthusiastic about actually taking back the houses. Many months or even years may pass before the bank gets around to starting the foreclosure process. There is no way to force a bank to foreclose on a property, and there is no timeframe in which a lender is required to foreclose after a property is surrendered in bankruptcy. In the meantime, the owners of properties surrendered in bankruptcy are still required to maintain post-bankruptcy property tax payments and HOA payments, and to ensure that the properties are in compliance with municipal codes regarding upkeep and appearance.
Since 1986, The Rothbloom Law Firm has served residents of Cobb, Fulton, Gwinnett, Paulding, Cherokee, DeKalb, and all metro-Atlanta counties seeking relief from their business and personal debt. Our attorneys, Howard Rothbloom and Adam Herring, provide thoughtful counseling, careful planning, and creative lawyering in bankruptcy cases filed under Chapter 7, Chapter 11, and Chapter 13 of the Bankruptcy Code. Contact us today to discuss whether bankruptcy may be an option to relieve you of the burdens of business and consumer debt.